Horizon is a modern and flexible way that allows you to centrally manage all your telephony – both mobile and fixed – so you have a seamless, consistent experience on every call. Helping businesses with single or multi-sites and can include remote and field workers.
Click here to download the Horizon product brochure
---
Never miss a call
If your team works flexibly – on the road, from home or across multiple sites – they can now give a customer one number to reach them on fixed line or mobile. They divert calls with one click, remotely, and can pick up voicemail from anywhere. Horizon is especially useful for organisations who hot-desk.
Free calls between sites
Slash your phone bill by using Horizon to make free calls between multiple sites and your company mobiles. The system can support hundreds of employees.
Every contact counts
As well as your customers being able to reach the right person every time, Horizon enables you to play messages and forward calls between offices. You can even choose numbers with different local area codes, to tailor your communications to a particular client base. You can record and store inbound and outbound calls.
Total Flexibility
Manage Horizon through web-based technology. Choose the handsets and apps that suit your business.
Call us to discuss how Horizon could enhance your business communications.
Ericsson-LG are a global leader in enterprise telephony and communications with presence in 60 countries and understand the needs of SMB, large enterprise and public sectors.
The Ericsson-LG iPECS product portfolio provides today's enterprises with the technology infrastructure, applications and competitive advantage to win in their chosen markets. Ericsson-LG are one of a handful of global enterprise technology companies able to offer a truly integrated end to end voice and data solution and applications layer.
---
iPECS eMG80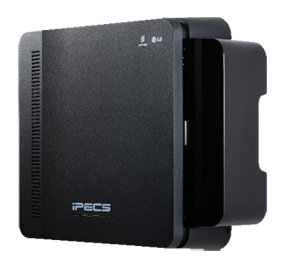 iPECS eMG80 delivers simple and reliable telephony with a feature set that empowers your business to save money, drive productivity and increase customer satisfaction. With a range of embedded features that help your business compete and win, the flexibility to meet the needs of office, home or road based users, the iPECS eMG80 is Your Communications Solution.
Key Features:
Integrated Auto Attendant / Voice Mail
E-mail notification
Mobile working
Home working
Remote working
SIP ready platform
IP-Attendant
Automatic Call Distribution (ACD)
Fully integrated applications
Personal groups
Remote control from mobile phone
System scenario call routing
Green power save
Download the iPECS eMG80 brochure here.
---
iPECS UCP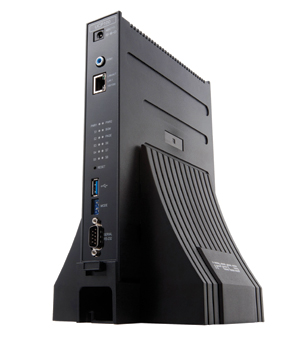 iPECS UCP is Ericsson-LG Enterprise's unified communications platform designed to help organisations communicate and collaborate with all of their stakeholders. iPECS Unified Communications helps people across your business be more productive and efficient regardless of their location or chosen device.
Key Features:
iPECS UCS Client Support
Auto Attendant / Voicemail Group
E-Mail Notification
Centralised Voicemail
Embedded SIP
Automatic Call Distribution (ACD)
Web Administration
System Geographic Redundancy
Integrated presence
Instant messaging, SMS and Note
Audio conference calling
Video conference
Click call
Microsoft Exchange Server Integration
Collaboration
Outlook Synchronisation